Description
Knitted merino neck warmers BJEŽ warm, delight everyone. Each piece is unique - it is handmade with love for each detail and slowly and gradually made only with the help of knitting needles and a needle with thread. The perfect piece is marked with a label of origin from our factory.
100% wool (merino)
100% handmade in Europe
Protects from cold and wind
hand lined with high quality functional knit
Rubber thread used for the neck warmer to keep its shape and elasticity
Eco label made of washable paper with our logo
We use only the highest quality materials we can find for our knitwear. You can read more about them here.
The color tone may be slightly different from the photo due to monitor settings. For a better imagination, read the product description with more information or contact us.
What material is the neck warmer made of? Exceptionally fine merino wool with superwash treatment. The merino yarn is made of fine fibers of 100% merino wool with a thickness of 19.5 microns, obtained from free-range sheep in South Africa and South America. It is Oeko-Tex® certified, Standard 100, Class I. This means the yarn has been tested and declared completely free of hazardous and harmful chemicals and can be used by humans without concern. Class I is the highest level of certification that guarantees the safety of this yarn and its suitability for products for babies and young children (0-3 years).
You can find more information about this great material here
Material care Merino wool is a very fine wool, which must be carefully cared for. Although washing machine is allowed by the wool manufacturer, we do not recommend it. If you decide to do so, you should wash the neck warmer only on the gentle cycle. At the same time, we do not recommend washing it together with Velcro, coarse buckles, etc. Do not use fabric softener! The neck warmer should be dried freely unfolded, preferably in a place where the air flows.
Where to wear the neck warmer?
This neck warmer is designed for cold to frosty weather. It is suitable for less demanding activities, or if you are more of the cold weather types and also need to keep warm during sports. It's just really warm. For winter walks in nature or city or for a trip to the mountains it is perfect.
Hand knitted neck warmers
in the Czech Republic
Our merino neck warmers are knitted for you by experienced knitters. The neckwarmers are completely handmade from the best materials we could choose.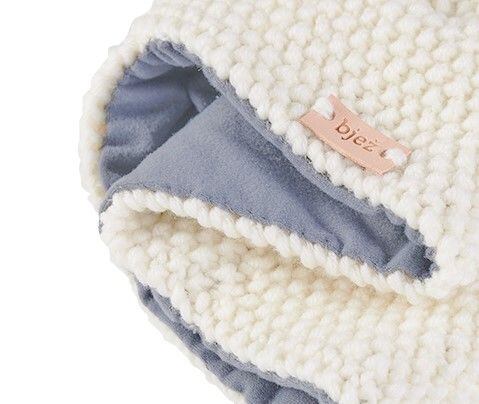 Customer reviews