The story of the brand BJEŽ
Many women long for wavy hair from an early age, and when they reach a certain age, they often put a lot of effort to create waves, or at least admire the romantic curls and desperately want to have them too. But those who have the wavy hair from nature, they also know the downside - they are very difficult to tame. And this can bother you especially during sports and really annoy you. Just like it was with our founder Bětka JEŽkova (BJEŽ)....And because she couldn't find a suitable, comfortable hairband or headband that would stay in place, she tested and tried a lot herself....until she brought the first hairbands STYLE into the world 8 years ago. A hairband that stays in place, does not pinch, is comfortable and stylish!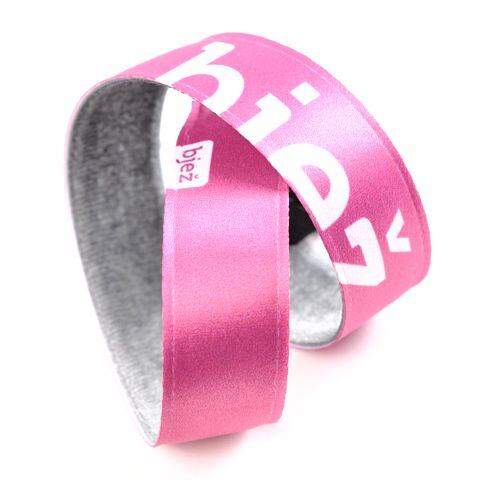 Nowadays you can choose from more than 350 products and variants. And it's not just a hairband - headbands, tube scarf or neck warmer, merino products for winter, arm sleeves and other products for cycling or leisure....you can find almost everything you need for comfort during sports! Moreover, all products are made in our own regional workshops in the heart of Europe. Many of them are even completely handmade, from the best and certified materials and with attention to every detail. So that you really enjoy wearing them.
Another of our great missions is to participate in the promotion of sports and healthy lifestyle. We are happy to cooperate with various sports events and projects, both large and small. We also support a number of charitable activities and often participate in these racing events.
We value nature, we love spending time in it, and we want it to remain beautiful for our children and their children. That's why we make our production, packaging and all our activities as environmentally friendly as possible. For us, this is not just an empty concept and a fashion statement, which is evident in the packaging of our products alone.
European product
All our products are made in the Czech Republic with great care and attention to quality. We always try to source the materials we use for our headbands and other products from regional suppliers.
" Most of all, I will be happy if you enjoy the movement thanks to BJEŽ® products and win - even if it's just over yourself!"
- Bětka Ježková, founder of the BJEŽ® brand
---