bjež CYKLO jersey RACE (long sleeves)
Long sleeve jersey Bjež is made of soft, extra light and stretchy materials that make it extremely comfortable and functional. The cut is sporty, slim and anatomically shaped. Hidden zippers and flat seams are a matter of course. On the back you will find practical pockets for necessary small items. In combination with a cycling windbreaker or vest, we liked this piece for colder days. The jersey is again in the team colors, so you can easily recognize yourself on the track.
Description
These pieces for cycling. Qualitative material
unique BJEŽ design
premium materials, high-quality lining (for cycling shorts and COMBO tricot)
anatomically shaped clothing
perfectly functional, tested by racing cyclists
The color tone may be slightly different from the photo due to monitor settings. For a better imagination, read the product description with more information or contact us.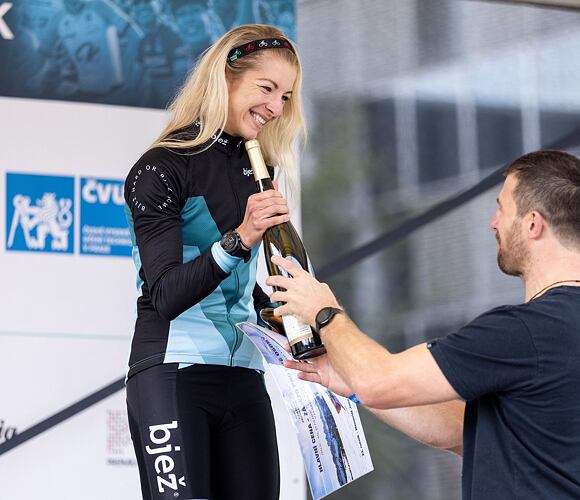 High quality products tested by many competitive athletes. They are designed for demanding athletes. Precise fit, high-quality European materials and various functional details are combined into a perfect product that will safely accompany you during training and important competition. Thanks to the materials used, the products fit perfectly, wick away sweat and provide pleasant comfort. For us, simply perfect clothing.
Join us
Clothing in which we ride and run ourselves. High quality materials, high quality processing, anatomical cuts. Have fun while doing sports!
Customer reviews